Friday July 20th, 2018 in
Reviews
Support Woozles
You can support Woozles and other artists by buying their music, digital and physical formats, on Bandcamp. 🤘
Listening to kidz bopz vol. 666
all of it — Here we are at the first track. Slow and softly strummed with smoky drums and brooding vocals.
hey! you! — Snappy drums with an element of funk, and a hint of vocoder? Slidy lead guitar that sounds much like an analog synth. Or maybe it is a synth?
yearning — A blasting energy like the air conditioner in a car on a hot, hot day. And the sun is out and blinding you because you forgot your sunglasses today - but you don't mind at all.
trail of my blood — Right off the bat it's catchy. You gotta hand it to Woozles, he knows how to write the hits.
confession — Droning organ sounds and voices from long ago will make you feel like you're in a cobwebby attic, inhaling dust from a century ago, but not minding it at all, because you're too busy admiring all the old stuff up there. Cinematic.
pass thru — A nostalgic stretch of poly synth chords and glossy vocals.
turning leaves — Rumbles with a deep energy.
under your skin — Melodies that will get under your skin and stuck in your head.
flavored soul — Like staring out the window of a very high city skyscraper and looking down at the tiny humans below, like little ants.
never love — A love song but with a fire of emotions behind it.
the deal — A satisfying joint effort between drums that ride the ride and a lively bass line, brought together with twangy guitar.
inhale/exhale — Aptly named. A nice combination of spoken word and a silky beat.
Final Thoughts
An album I consumed like candy at the movie theater, quick - and it was all gone way too soon. Leaves you wanting more, which all good albums do. Great work, Woozles 🤩🤩🤩
You can get the new Woozles album on cassette tape via their bandcamp page!
It's being released by Z Tapes, one of the best labels around.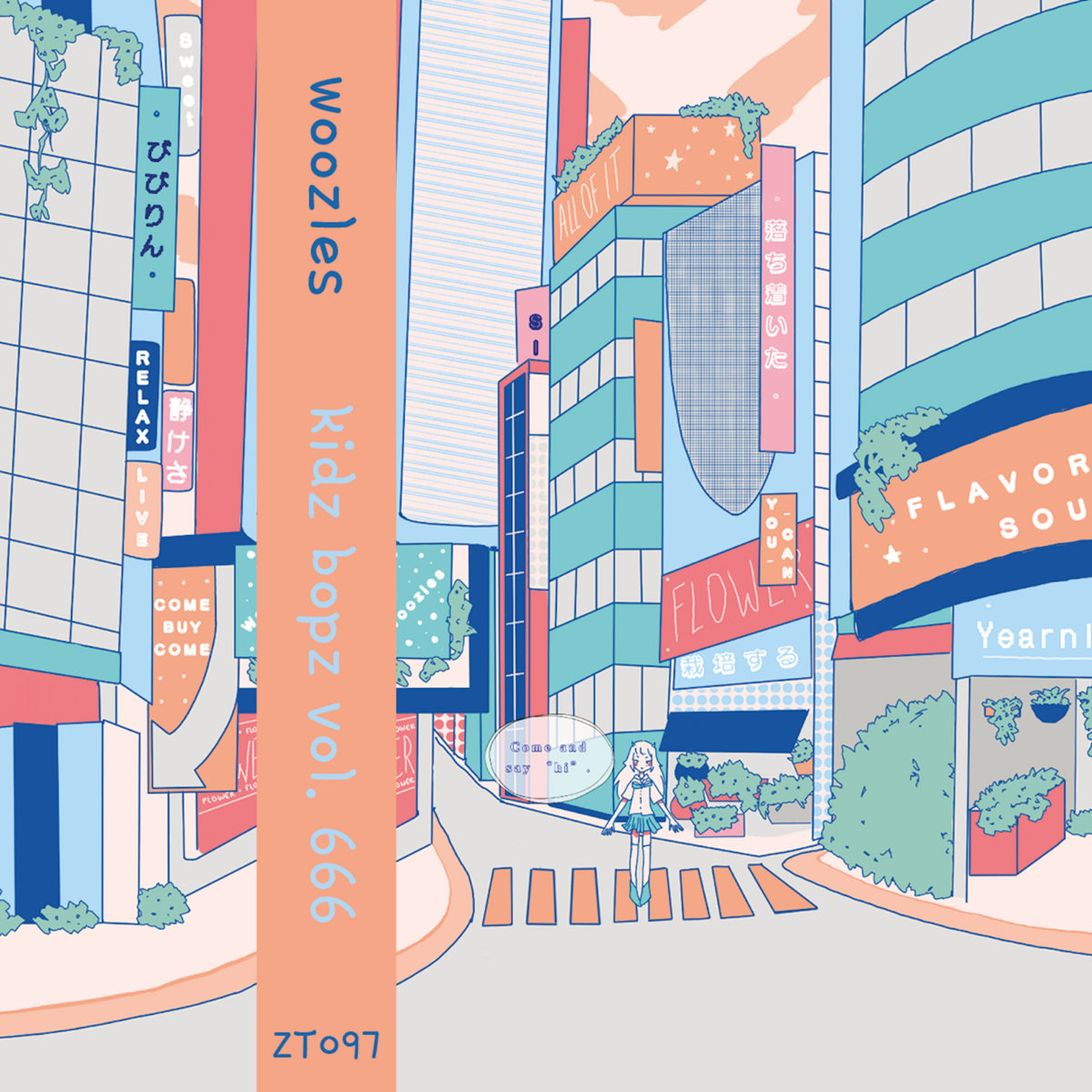 Cassettes are available in limited edition of 70 copies in pink color and will be shipped from Slovakia.
Each purchase will include traditional Slovakian sweets, Z Tapes sticker, thank you note and the brand new tape!
Includes digital pre-order of kidz bopz vol. 666. You get 1 track now (streaming via the free Bandcamp app and also available as a high-quality download in MP3, FLAC and more), plus the complete album the moment it's released.
Album Credits
Previous release: ztapes.bandcamp.com/album/wasted-nights.
credits
releases July 20, 2018
All songs written, performed, recorded, and mixed by Conor Ryan
Vocals by Sabrina Cofer on All of It, Yearning, and Trail of My Blood
Mastered by Piper Payne at Neato Mastering in Oakland, CA.
Album art by Vivi Marcel (@vivirin__art)
Follow Woozles on Social Media