Thursday July 19th, 2018 in
Reviews
Support Sean Rubin
Listening to everybody shares a name
christmas at s&s' — A wind-up bit of nostalgia to start things off.
old birds — Wonderfully ear-pleasing sound design, something to put on with windows down and open road ahead. Escalates to a powerful swirl of rhythm and strong vocals.
stubborn — Flavorful strums, charming bell sounds, a vibrant use of harmonies. Sean's vocal range really shines here.
catch a miracle — Rhythmically full of little percussion hits and intermittent swells of some really incredible instrumentation.
all in working order — A slowdown. A fog settles over the track, but there is a curiosity in Sean's voice. Out of the fog is a spotlight of a guitar hit - very nice choice. A great opportunity for light-show synchronization if this track were performed live.
by the masses — Clearly, Sean put a lot of creative wisdom into this one, including the video he made for it. Watch the video for "by the masses" here!.
start again — Soft like the light that comes through the window at sunrise, this track greets you like a Saturday morning when you've got no commitments, just time. Impressively dynamic from the soft to loud, high to low vocals, to the way this track comes alive in each chorus. An excellent choice to end an excellent album.
This album is even more impressive knowing that Sean self-recorded it. Really enjoyed the active listen!
You can buy a cassette tape and CD bundle on Sean's album's bandcamp page!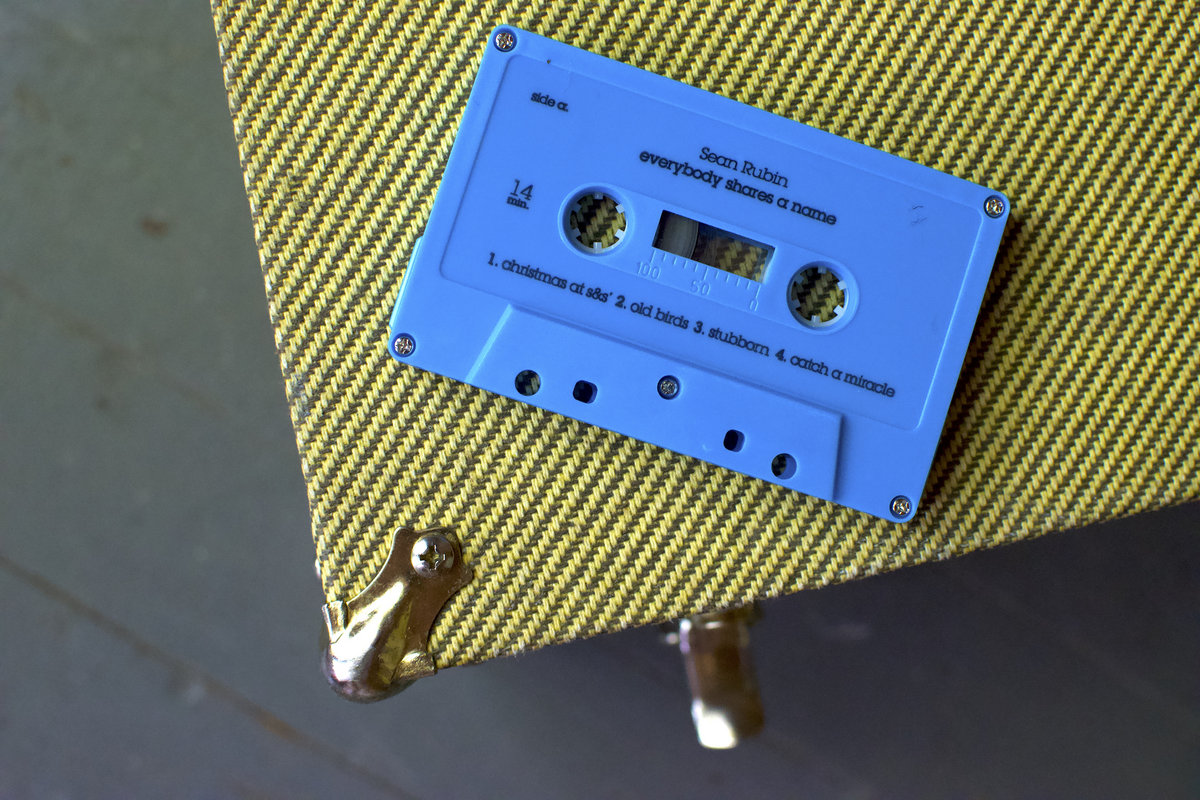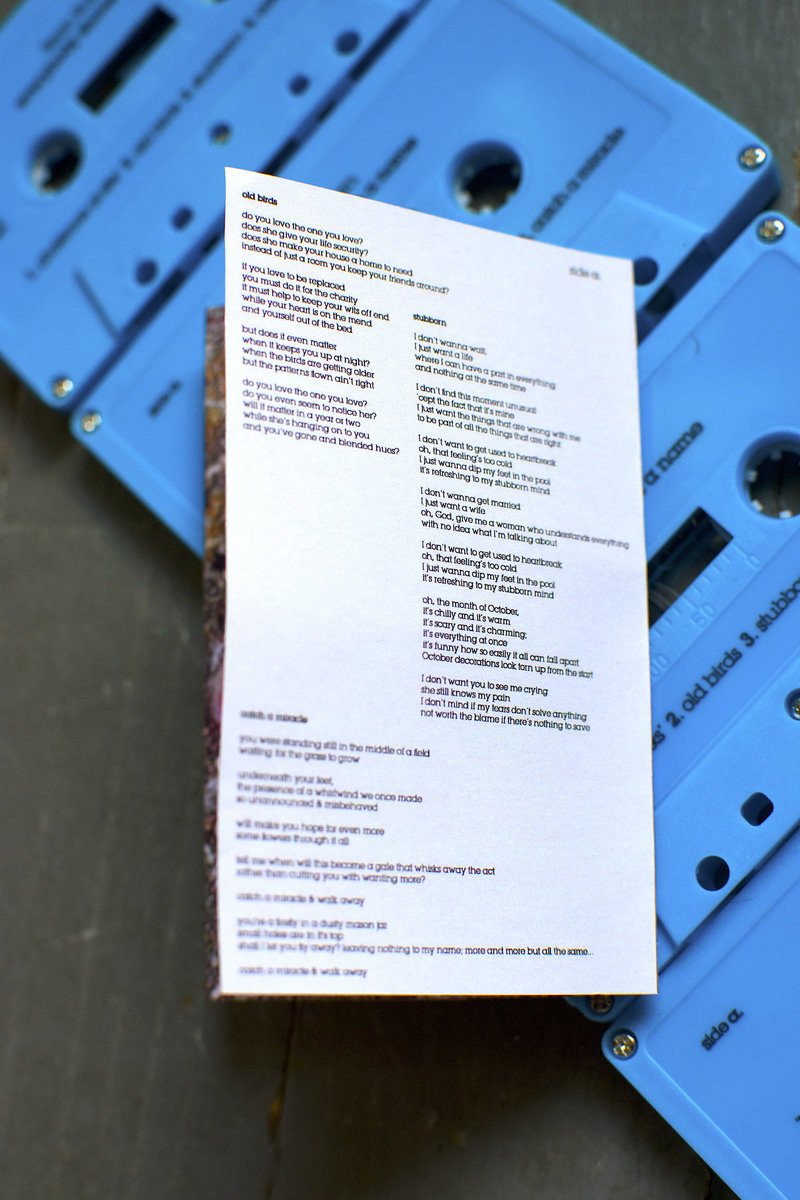 Album Credits
all songs & lyrics written by Sean Rubin
self recorded, mixed and produced in Hartford, CT @ Casa de Warrenton
mastered by Philip Shaw Bova (www.philipshawbova.com)
album photography by Dan Rubes
special thanks to Jeff Jahnke, Floyd Kellogg, James Duffy, Greg Wilfrid, Rob Griffith, Jack Riley, and to all of my friends and family for lending their ears, love & encouragement throughout this process.
all songs published by Ron Shubin Publishers (ASCAP)
Follow Sean Rubin on Social Media