Tuesday June 19th, 2018 in
Weekly Finds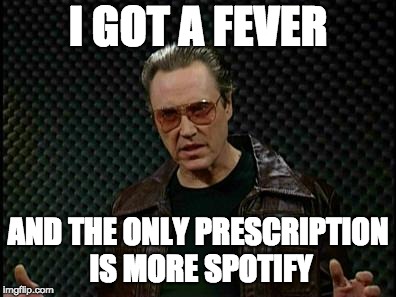 Euphoria Again - Cinderalla & Euphoria Again - I'm Not Singing for You
You heard it here; Euphoria Again is gonna be huge if they aren't already. This is from their split with Fog Lake.
"If this is moving up then I can't wait to get unstuck."
"I don't wanna die I don't wanna hurt anybody. Maybe I should just quit the music business."
"I'm not singing for you. But sometimes I think that's all I do."
Craig Garwood - SERPENTS STARE
A precise delivery of emotion like an old friend's voice come back from the depths of your fuzzy memories.
Beach Bums - Take the Light Away
Let this song's one-fret-to-another guitar sliding sounds carry you.
"I need some time away for me to feel."
Slow Pulp - At Home
This song, as the title may suggest, feels like home.
"Should I try all over again?"
Sleep Good - Bombay
Tiny little sonic details giving me vibes.
Fraternal Twin - Horses
Magical songwriting powers. That's all I have to say.
Later this week I'll post a part 2 of finds.